The 5th season "Riverdale" on Netflix is ​​slowly coming to an end. Season 6 begins in November – and showrunner Roberto Aguirre-Sacasa hinted in an Instagram post that the grand finale could be here.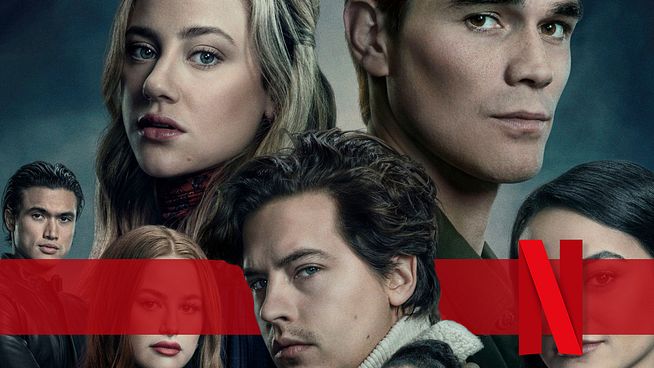 Archie Andrews (KJ Apa) & Co. have grown up in the current season of the mystery series "Riverdale". The team around series boss Roberto Aguirre-Sacasa has built a big leap in time that brought many changes – after all, we are now dealing with people in their twenties and no longer with teenagers. But that break might be small compared to the changes Aguirre-Sacasa is – in nebulous terms – promising for Season 6.
In addition to the picture of the half-page almost apocalyptically defoliated tree, Roberto Aguirre-Sacasa writes on Instagram: "The forces are rallying for the ultimate battle between good and evil cameras are rolling for season six 'Riverdale.' But who will be on which side? And who will live and who will die? Everything was just a prelude to this." This is followed by a long, confused series of different emojis, including a coffin and a skull.
One could almost think that Roberto Aguirre-Sacasa would like to get involved in the 2021 federal election campaign and apply for the chancellor's office, as he outlines his plan for the future in such general terms here. The art of advertising for upcoming films and series consists in not revealing anything concrete, but in making promising hints.
Fans are thinking about the end… and viewership is falling
"Ultimate battle between good and evil", "everything was just a prelude to this": If you like, you can read the announcement in these words that "Riverdale" will end in the sixth season with a spectacular, final fight (whereby some characters bless the time) – and some fans open up Instagram exactly that in the comments.
The fact that the number of viewers on the US broadcaster The CW is falling speaks for an end to "Riverdale" after the sixth season. As of now, the almost complete fifth season has 45 percent fewer viewers in the advertising-relevant target group than season 4. The station The CW should not like this downward trend. On the other hand, "Riverdale" is a very popular series on the Netflix streaming service and is currently number 1 in the charts there in Germany.
So the future of Riverdale seems open at this point (and the show wouldn't be the first to make the move from linear TV to Netflix). It's quite possible that showrunner Roberto Aguirre-Sacasa himself doesn't yet know whether and how "Riverdale" will continue after the sixth season – the big problem for series creators is often to design a story without knowing exactly how long it can be told.
Episode 15 of Season 5 "Riverdale" arrives on Netflix September 9th. The sixth season begins in November 2021. If you don't want to miss this and other important new releases, whether cinema, streaming or home cinema, then subscribe to our free newsletter, which is published every Thursday.
Now our free newsletter subscribe to