Movie
TV tip: One of the best horror films of all time – with a super nasty twist – Kino News
With "Get Out", director Jordan Peele proved how exciting, original and relevant horror cinema, which has often been ridiculed, can be. The film will be shown on September 17, 2021 from 10:25 p.m. on 3sat.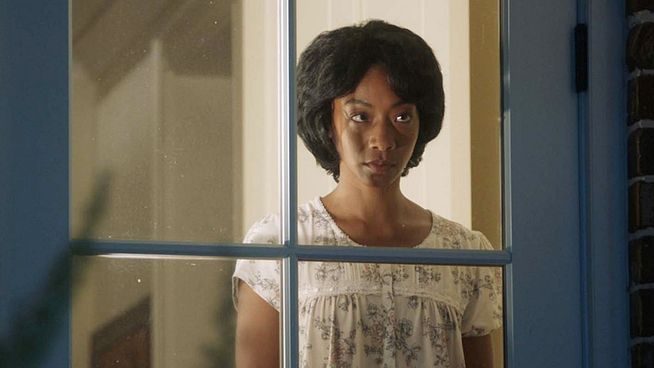 +++ Opinion +++
12 Years A Slave and BlacKkKlansman are among the most well-known, highly acclaimed motion pictures about racism released in the 2010s. One is a period drama, the other a comedy, but neither film has been as successful as Jordan Peele's Get Out. The horror thriller grossed 255 million US dollars worldwide (as much as the hit "Halloween"). It turned out that the horror genre can be popular and deal with the relevant issues of our time at the same time, because "Get Out" is a multi-layered film about racism and a white upper class that presents itself as more tolerant than it is.
›› Rent "Get Out" from Amazon Prime Video*
"Get Out" is also a horror film apart from its socio-political messages works as a slowly coming to a head story of a confrontation: Similar to The Stepford Wives, an outsider comes into contact with a friendly, close-knit community:
African-American photographer Chris (Daniel Kaluuya) visits his girlfriend Rose's (Allison Williams) parents for the first time, Dean (Bradley Whitford) and Missy (Catherine Keener), who live in an estate with housekeeping staff. But an inkling spreads: something is not right here.
A twist that is shocking on many levels
I won't reveal the nasty twist in this article. Just this much: The twist has to do with the attitude of Rose's parents, who pretend and convince themselves that they have no problems with black people at all, even though they are just as racist as a much lower social Ku Klux Klan mob. The grotesque design of the twist and the concealed, misanthropic attitude of the white family mesh perfectly.
Even before the twist, racism is shown in different forms in "Get Out". Chris and Rose are stopped on their way to their parents' house by a police officer who only asks Chris for identification, even though the young man wasn't even driving. Rose, on the other hand, is surprised when Chris voices his concern that her parents may have reservations about him, as if racism is an issue that needs to be enlightened, woke people of the upper class have long since overcome.
For me, "Get Out" is one of the best horror films of all time, because he unrolls his theme starting from the plot instead of grafting it on; because he develops his theme along a swelling arc of suspense; because the grotesque-brutal twist is, so to speak, a well-crafted shocker and a consequent climax of the theme with the images of a horror film, which in the end is nevertheless unsettling, above all because of a very mundane danger.
And I'm not alone in that: "Get Out" was also able to secure a place in our editorial ranking of the best horror films of all time:
The best horror movies of all time
*The link to the Amazon offer is a so-called affiliate link. If you make a purchase through this link, we will receive a commission.