There probably won't be that many costume parties on Halloween. But all the more horror video evenings. We've put together our three scary tips for Netflix, Amazon Prime Video and Disney+ (yes, there's even a bit of horror there).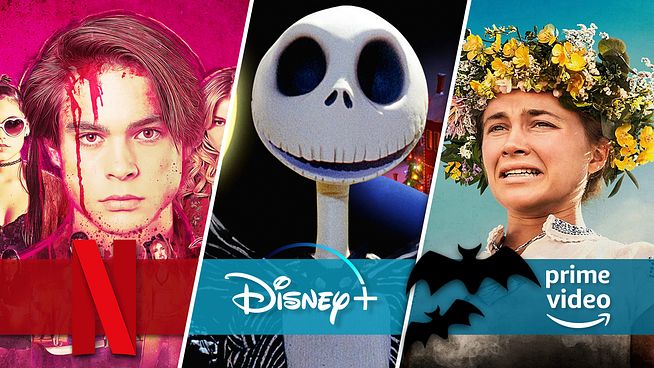 We in the FILMSTARTS editorial team are being bombarded with press releases, which TV station, which DVD provider and which streaming service has which Halloween horror films in their program this year – and we assume that you are currently confronted with a similar oversupply of potential spooky food for the upcoming Halloween video evening.
That's why we want to give you a little help when you're spoiled for choice. For the three streaming market leaders Amazon Prime Video, Netflix and Disney+ we have put together those horror films from the current range that we can recommend to you with a clear conscience. Each with a very brief description of why it is worth watching this film.
After all, you want to spend the video evening with great films – and not waste two-thirds of the time choosing…
Horror Highlights on Amazon Prime Video
(Clicking on any of the links will take you straight to the film on Amazon Prime Video.)
The Cabin In The Woods* – a crazy, creative and entertaining horror potpourri with wow effect (4.5 stars)
crawl* – Crocodile horror by Alexandre Aja ("The Hills Have Eyes") and one of Quentin Tarantino's favorite films of 2019 (3.5 stars)
28 Days Later* – Zombie Highlight by Danny Boyle (4 stars)
28 weeks later* – Strong sequel since undead fans keep hoping for "28 Months Later" (4 stars)
Frankenhooker* – trashy-charming cult grenade for fans of splatter fun à la "Re-Animator"
The woman in Black* – Atmospheric horror that recreates the spirit of Hammer Studios (3.5 stars)
Halloween* – is the legendary masterpiece by John Carpenter the Halloween movie par excellence (4.5 stars)
Halloween 2018* – 2nd best film in the entire series and direct sequel to the Carpenter classic (4 stars)
Halloween Haunt* – pretty heavy shocker suitable for Halloween (3 stars)
It Follows* – Atmospheric teen stunner with a twist (3.5 stars)
midsummer* – a unique psycho trip somewhere between an IKEA catalog and a satanist orgy (4.5 stars)
The night of the living dead* – the undead classic par excellence by zombie forefather George A. Romero (5 stars)
The Night of the Scarecrow* – an excellently staged, but at the same time touching revenge story; a personal tip from FILMSTARTS editor Tobias Mayer
The fog* – not only one of the better Stephen King films, but also a particularly nasty one (3.5 stars)
Spring—Love Is A Monster* – sort of "Before Sunrise" but with a tentacle monster! (4 stars)
dance of devils 2* – Iconic 80s horror fun (4.5 stars)
When the gondolas wear mourning* – Genre milestone from "Hexen Hexen" creator Nicolas Roeg (5 stars)
Horror Highlights on Netflix
You're next – ambiguous slasher for die-hards, in which director Adam Wingard offers everything the genre heart desires, from sheer terror to black humorous splatter (4 stars)
Hagazusa – Ambitious German-speaking horror cinema, breathtakingly beautiful and abysmally atmospheric (4.5 stars)
i see i see – a nasty film that not only causes discomfort, but real pain (4 stars)
The White shark – the ultimate animal horror classic by Steven Spielberg (4.5 stars)
The Babysitter 2: Killer Queen – a crazy fun and personal tip from FILMSTARTS editor Daniel Fabian
Conjuring – The Visitation – the scariest movie of 2013 (4.5 stars)
The game – Atmospheric and coherent adaptation of a lesser-known story by Stephen King (3.5 stars)
The Invitation – psychological sect thriller with mega nasty punch line
Cube – the minimalist splatter horror kicked off a whole new genre, almost a modern classic (4 stars)
Monster House – A CGI adventure in the style of "The Goonies", which is also staged very stylistically (3.5 stars)
witches witches – the remake is currently in cinemas, but the iconic original is better and, above all, much more disturbing (4 stars)
Scary Stories To Tell In The Dark – the horror film by producer Guillermo del Toro is exceptionally well implemented, especially in terms of equipment and atmosphere (3.5 stars)
the shaft – philosophical Netflix original that the whole world was discussing a few months ago; but also pretty disgusting (3.5 stars)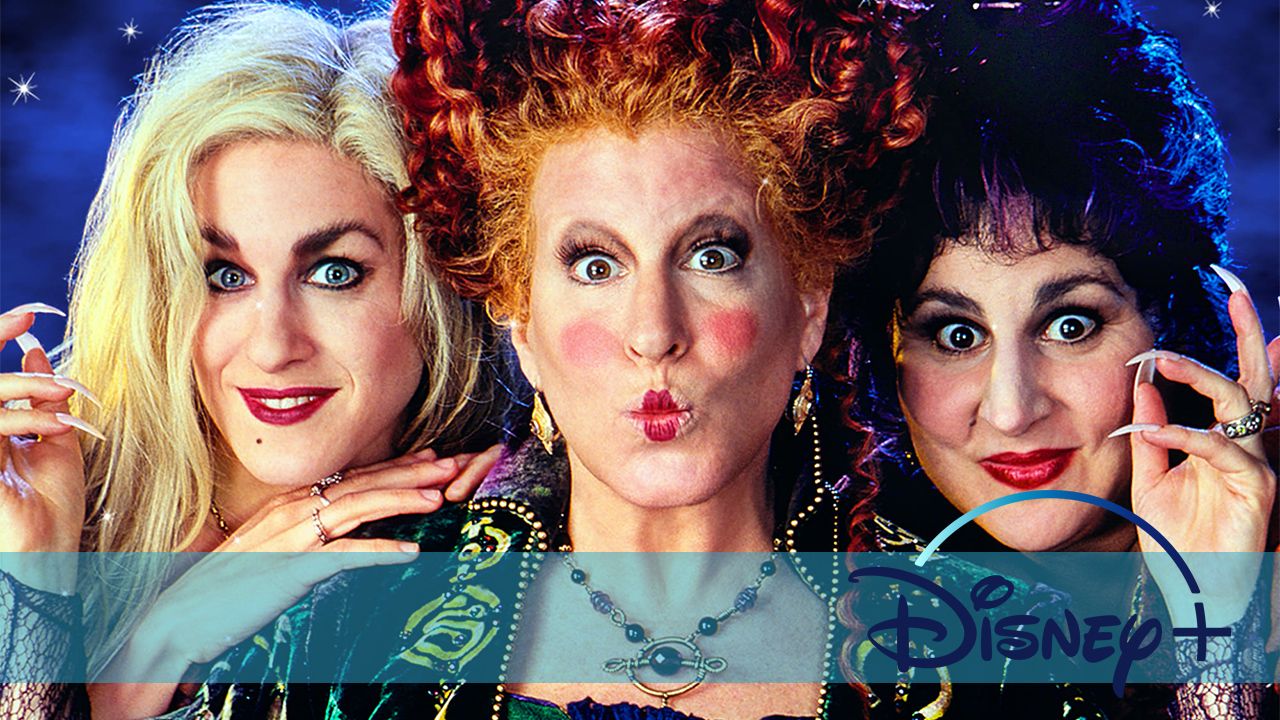 "Horror" highlights on Disney+
The Night Before Christmas – Stop-motion classic with Tim Burton's handwriting instantly recognizable (4 stars)
Frankenweenie – and again stop-motion by Tim Burton, you can continue watching after "The Nightmare Before Christmas" (4 stars)
Hocus Pocus – the less disturbing alternative to Hexen Hexen offers Disney-grade family entertainment
Otherwise are natural the cinemas are also open up to and including Sunday, before the closure for at least one month from Monday as part of the anti-corona measures. Halloween is the last time you have the chance to see horror films like "Hexen Hexen", "Dawn Of The Dead" or "Blumhouse's Der Hexenclub" on the big screen.
We wish you lots of scary fun,
your FILMSTARTS editorial team!
*The links to the Amazon offer are so-called affiliate links. If you make a purchase through these links, we will receive a commission.