Disney is pulling the emergency brake and throwing around launch dates: Black Widow, Shang-Chi and Eternals have each been pushed back by several months, as have Death on the Nile, Deep Water and West Side Story ' by Steven Spielberg.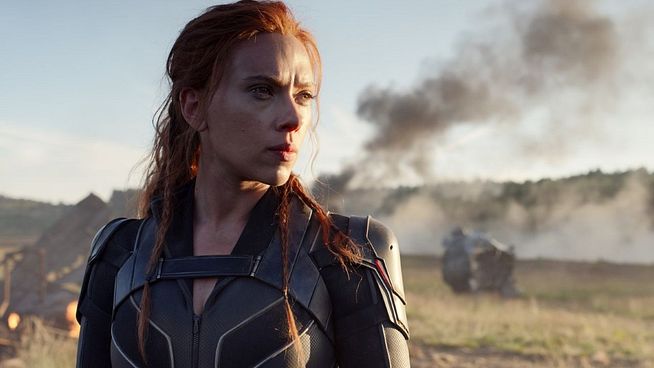 So now the moment has come that the cinema industry feared: "Tenet" should show that people want and can go to the cinema again despite Corona, but because the situation in the USA is still not under control and "Tenet" made little money there, more and more studios are getting cold feet and are postponing their films until next year.
Disney has now made the decision and postponed, among other things, "Black Widow" and the following films from the Marvel Cinematic Universe (MCU). Autumn 2020 will be almost as empty as the previous blockbuster year.
"Black Widow" & Co.: The MCU
"Black Widow" will now be released in Germany on May 6, 2021. So far, the MCU solo film with Scarlett Johansson should start on November 6, 2020 (or October 29, 2020 in Germany).
"Black Widow" follows the previous US date of "Shang-Chi", the first MCU film with an Asian main character. "Shang-Chi" will be released in German cinemas on July 8, 2021 instead.
"Eternals", on the other hand, will only start in our cinemas on November 4, 2021. So far, a start on February 11, 2021 in Germany was planned.
A consolation for Marvel fans: With "WandaVision" there will be another MCU series for "Disney +" in 2020 and the follow-up series "The Falcon And The Winter Soldier" and "Loki" are already in the works and could then appear in early 2021 to bridge the waiting time until May.
Numerous other shifts
In addition to the three Marvel films, Disney has also postponed the German and American release dates of numerous other films.
The Agatha Christie film adaptation "Death on the Nile" moves from October 2020 to December 17, 2020.
The previous US date of "Death on the Nile" on October 23, 2020 will be replaced by the horror thriller "The Empty Man", which will be brought forward from December. In Germany there is still no start date.
The erotic thriller "Deep Water" with Ben Affleck and Ana de Armas will no longer start in November 2020, but only on August 12, 2021.
Steven Spielberg's "West Side Story" has been postponed by a whole year and will not start until December 9, 2021. The musical was considered a potential Oscar nominee.
"The King's Man" moves up to the previous "Eternals" date and starts two weeks earlier on February 11, 2021.
After all, the Pixar film "Soul" is currently staying at its November 2020 date and will not be pushed to Disney+, as has already been speculated.
Note: The German release dates for the films above were added to this message after they were announced.