Movie
Secure Marvel bargains and more at Amazon for only a short time: mega discount campaigns for Blu-rays and DVDs – cinema news
If you want to put Marvel highlights like "Avengers 3", "Avengers 4" or the entire "Avengers 4 Movie Collection" on your shelf for little money, you only have 3 days left. Other Amazon home theater promotions are ending today!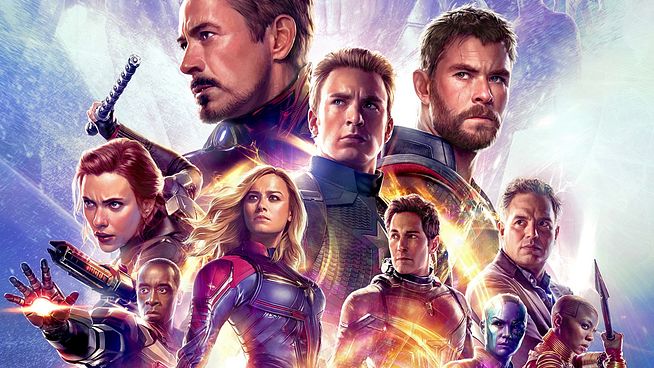 Big cinema for a small price – but only for a limited time: At Amazon, several home cinema price campaigns will end on September 14, 2021. The Marvel action still goes until September 16th. As film fans, we know how happy people are to put their favorite films on their shelves and that such a passion can cost a lot of money. That's why we always keep our eyes open for you to draw your attention to bargains – the "3 for 2" campaign in particular is a highlight this time, and not just for Marvel fans.
Marvel Movies: 3 for 2 (until 9/16)
The action works like this: You choose three films or boxes from the Marvel range offered by Amazon, but only pay for two of them – the cheap Blu-ray or DVD is free. The discount will be deducted during the payment process. From "Captain Marvel" to "Black Panther" and the "Thor" films to the big "The Avengers" 4-film box, pretty much everything is included – including the Marvel films about the X-Men, for example "Logan – The Wolverine" and the "X-Men 1-6 Boxset".
›› Marvel – Choose 3, Pay 2 at Amazon*
Savings package: 10 Blu-rays for 50 euros (until September 14)
If you want to go for bulk and not only want to buy films from the Marvel universe, you should take a look at the films in the "10 Blu-rays for 50 euros" offer. You can simply put together your savings package yourself from the films on offer – as soon as you have ten Blu-rays in your shopping cart, they automatically cost a total of 50 euros.
›› *
You can choose from over 1,800 films (!!!) including newer cinema hits such as "Venom", "Spider-Man: A New Universe", "Once Upon A Time… In Hollywood", "Little Women " and the Oscar sensation "Parasite", but also cool classics like "Léon – The Professional", "Highlander", "Easy Rider" and "Halloween – The Night of Horrors". You should definitely browse through the offer under the link above, there is something for everyone.
4K brilliance at a low price (until September 14)
On the other hand, if you prefer quality instead of mass and want to watch films in your home cinema in brilliant 4K, you will also find what you are looking for in one of the promotions ending today on Amazon. You can choose 4K Blu-rays worth 75 euros from the special offer – and then only pay 50 euros for it. Highlights include the 007 adventure "James Bond – Spectre", the vin-diesel hit "Bloodshot" and the DC actioner "Birds Of Prey" in a classy steel book.
›› 4K Savings on Amazon*
Not enough? Discounts on individual Blu-rays, DVDs and boxes (until September 14)
If you don't want to buy your discs for home cinema in a big way right away, but are only looking for individual films, Amazon is also serving you with its current promotions – but only until the end of today's September 14th.
›› Reduced Blu-rays and DVDs at Amazon*
Because many films, series and box sets are currently discounted individually on Amazon – so you don't have to buy them several times. For example, if you just want to buy the disaster thriller "Greenland" with Gerard Butler, the complete cult series "M*A*S*H" or the action hit "John Wick 3" at a reduced price, you can get them cheaper in the campaign. Here, too, we recommend: Just browse through the extensive Amazon list – you will find more than 1,000 films in the campaign under the link above.
Home cinema tip: Horror milestone gets a new edition – 100% uncut and for the first time in 4K
*The links to the Amazon offer are so-called affiliate links. If you make a purchase through these links, we will receive a commission.