Horror pope Stephen King is also a fan of the mystery series "Manifest", which is currently rocking the Netflix series charts. The fourth and final season is already in the starting blocks – but according to King it has to do some things better…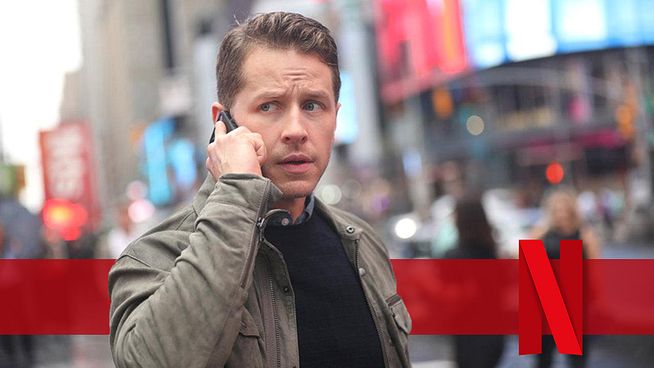 When the NBC broadcaster canceled the sci-fi mystery series "Manifest" in 2021 after three seasons, the fans came to the rescue – including Stephen King. Under the hashtag #SaveManifest, they campaigned for a sequel on Twitter. Netflix listened to them and announced that they would buy "Manifest" a fourth season with 20 episodes. It hasn't started yet, but Netflix has already included seasons 1-3 of "Manifest" in its program, and the success is outstanding: "Manifest" has been at the top of the Netflix charts for days, ahead of series -Mega hit "Stranger Things".
But even if horror great Stephen King is a declared fan of the series and has made himself a star on Twitter for saving it, he also has something to complain about – and that is particularly important from the mouth of the bestselling author: Stephen King wishes for better dialogue in season 4 of Manifesto.
King tweeted that he hoped the writers could avoid phrases like "It's complicated" and "Trust me." Beyond that, he can't wait for Season 4 to come to Netflix.
"Manifest" is about Montego Air Flight 828, which is considered lost – and then suddenly lands more than five and a half years later. For the passengers on board, however, only a few hours of their regular flight time have passed. As the passengers – including siblings Ben (Josh Dallas) and Michaela Stone (Melissa Roxburgh) – navigate their completely changed lives after being left for dead by their loved ones, they soon discover that mysterious premonitions are connecting them are connected.
Season 4 will be split in two
Season 4 aims to wrap up the story of Manifesto the way showrunner Jeff Rake always envisioned it, only he originally had six seasons in mind. But he has already confirmed that nothing will change in the final he has planned. Netflix will release the 20 episodes of the fourth season in two halves – season 4.1 is scheduled to come in 2022, probably in November. There is no date for Season 4.2 yet.
Netflix has already released a first teaser for the new episodes of "Manifest", which you can watch here:
After Netflix saved the mystery series: There is already a first teaser for season 4 of "Manifest".