Movie
"Saw: Spiral": Do you have to have seen the previous 8 films in the torture horror series before part 9? – Cinema News
With "Saw: Spiral", the ninth film in the horror hit series has finally started in Germany. But should you actually be familiar with parts 1 to 8 before going to the cinema? The director and we provide the answer.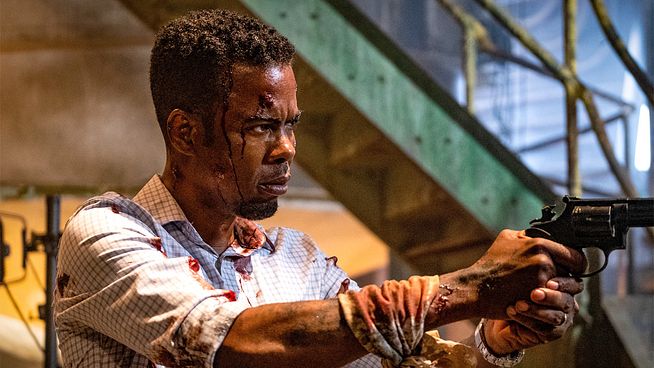 In the run-up to Saw: Spiral, there was a bit of confusion as to how the new chapter in the Saw series actually ties into the first eight films. Is "Saw 9" a reboot or a real sequel, where you should at best have seen all the predecessors in order to be able to follow the plot?
Director Darren Lynn Bousman answered this question very clearly in an interview: "[…] It's a fresh start. Even if you haven't seen a single Saw movie, Spiral works. But once you've seen some, you can find easter eggs and other connections."
›› "Saw: Spiral" in the Limited Collector's Edition at Amazon*
More spinoff than sequel
We can only agree with Bousman's words. Saw: Spiral is more of an offshoot of the series than a sequel (The original title "Spiral: From The Book Of Saw" makes this even clearer than the German title "Saw: Spiral").
While series newcomers found it difficult to keep up with the plot of earlier "Saw" sequels, since new cross-connections were constantly being made between the films and many previous elements, scenes and characters were taken up again, this ballast was now completely over with "Spiral". thrown board. In this way, newcomers are also picked up.
The film is still set in the same universe as the previous "Saw" parts, but apart from that it doesn't present us with any direct connections in terms of content, but rather a new story, a new cast, new characters and a new killer.
The FILMSTARTS review of "Saw: Spiral"
Since his actions are similar to the cruel deeds of the notorious Jigsaw murderer, the latter is at least mentioned several times. And although "Spiral" can indeed stand on its own two feet, Because of these Jigsaw references, according to Bousman, it doesn't hurt to at least know James Wan's very first "Saw" film (not to mention that this is by far the best part of the series).
Then you are familiar enough with Jigsaw, his methods and his "philosophy" to be able to understand the references to him even better – even if they are actually sufficiently explained in "Spiral".
"Saw: Spiral" has been in cinemas since September 16, 2021. Our full interview with Darren Lynn Bousman, in which he, among other things, promises us big plans for the future of the franchise and reveals which of the many brutal "Saw" traps are giving even him stomach ache, will appear here on FILMSTARTS next Sunday.
*The link to the Amazon offer is a so-called affiliate link. If you make a purchase through this link, we will receive a commission.