The spookiest night of the year is upon us, and of course Mike Myers isn't far away either. "Halloween Kills" will unfortunately not be released in cinemas until 2021, but we still have a new teaser trailer for you today!
If the world hadn't been hit by the Corona pandemic, we would be in cinemas these days enjoying "Halloween Kills", the sequel to the 2018 horror hit "Halloween". But 2020 is definitely going differently than planned and unfortunately cinema releases can no longer be relied on.
It has long been a fact that the sequel to the direct continuation of the classic "Halloween" from 1978, in which masked man Michael Myers was up to mischief for the first time, will not be in the cinemas in 2020. If all goes well, Halloween Kills will now launch on October 14, 2021. At least we can look forward to a new short trailer today.
Michael Myers survived!
The fire in the last "Halloween" film apparently didn't bother Michael Myers much – at least a few spots on his mask don't matter. He's not done with the little town of Haddonfield and its people…
» "Halloween" on Amazon Prime Video*
As partially revealed in the trailer, Halloween Kills not only brings back Myers and Laurie Strode (Jamie Lee Curtis), but also some other familiar faces from the '78 Halloween original. Nancy Stephens ("Boston Legal") will be seen again as nurse Marion Chambers. And that's not all.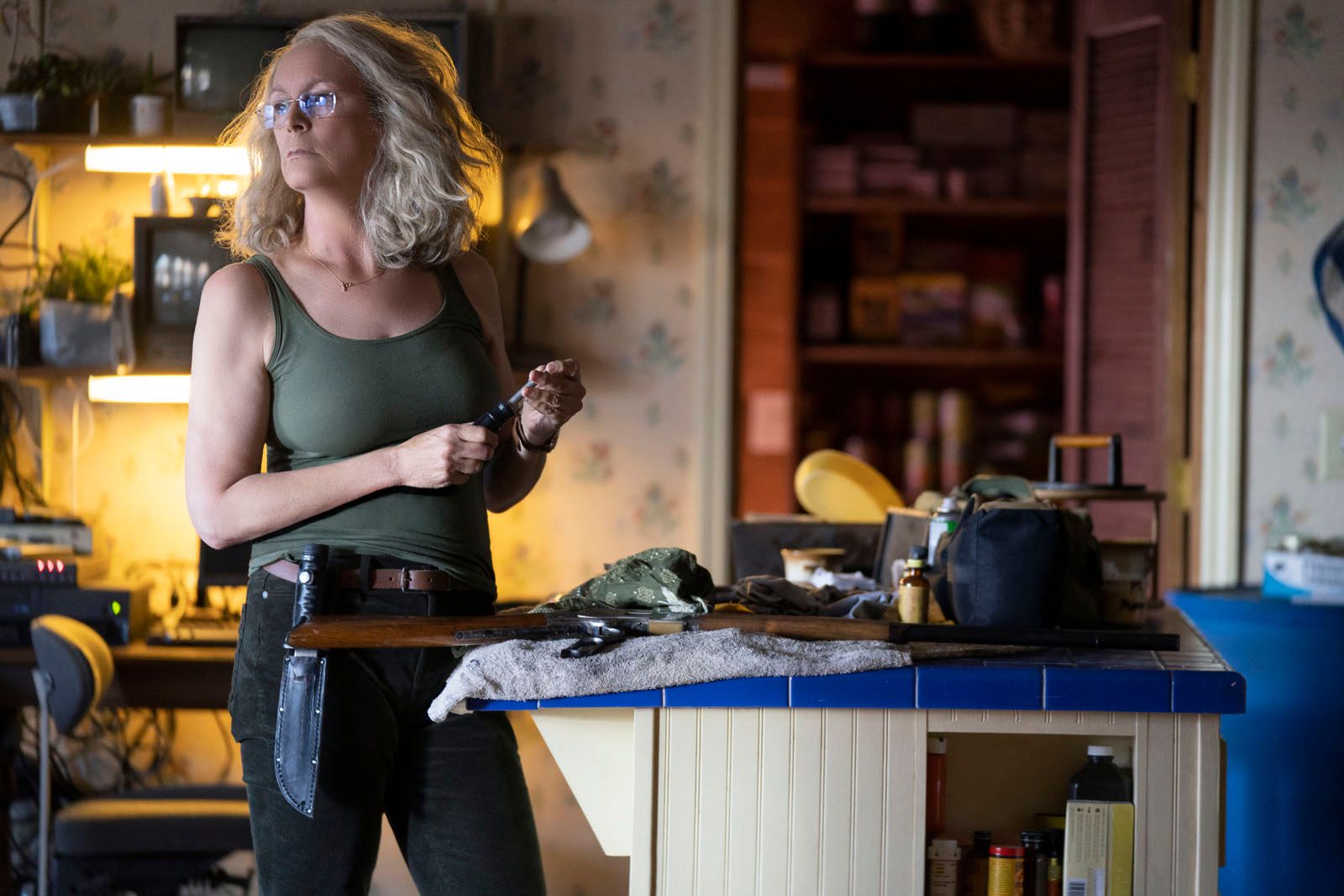 In "Halloween" Lindsey Wallace was just a small child and was cared for by babysitter Laurie, in "Halloween Kills" actress Kyle Richards returns as an adult. Laurie's second protégé, Tommy Doyle, is also back. Original star Paul Rudd was replaced with Anthony Michael Hall ("Breakfast Club").
Director and screenwriter David Gordon Green saves with information about "Halloween Kills" (and also about his further sequel "Halloween Ends", which is scheduled to hit cinemas in 2022). But he has already revealed some interesting details. You can read everything here:
"Halloween Kills": Information about the plot and the main character make you want more!
*The link to the Amazon offer is a so-called affiliate link. If you make a purchase through this link, we will receive a commission.