Just in time for Halloween, Prime customers can get the creeps out with one of the most disturbing horror movies ever: the found footage classic The Blair Witch Project. Also new in the programme: "The Boy 1+2".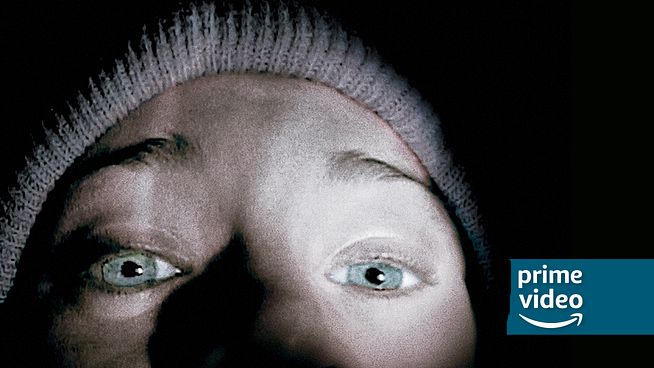 At the end of the 1990s, the Blair Witch Project was a horror film that some believed to be real – a clever advertising campaign on the still young Internet gave the impression that the shaky camera footage of the three students in the forest was part of a planned one Documentary that could not be completed as the young people fell victim to a witch (the trio was played by then-unknowns Heather Donahue, Joshua Leonard and Michael C. Williams).
›› Free 30-day trial subscription with Amazon Prime*
Horror milestone "Blair Witch Project"
Younger readers may have a hard time figuring this out, but the now-established found footage genre really got big with The Blair Witch Project. The super-cheaply produced film became a horror milestone – and it's genuinely disturbing, real or not, if you put your mind to it. Little by little, the young people in the forest are losing their bearings and their nerves. Strange signs appear until every rustle of leaves becomes a threat.
The scary thing about The Blair Witch Project is that you're sure there's absolute evil waiting in those trees, waiting to strike, and it could be at any moment.
›› "Blair Witch Project" on Amazon Prime Video*
"The Boy 1+2"
The horror films "The Boy", which were shown in cinemas in 2016 and 2020 and are now also on Amazon Prime Video, are not genre classics, but still somewhat recommendable.
›› "The Boy" on Amazon Prime*
›› "Brahms: The Boy 2" on Amazon Prime*
The "Boy" films are set in old houses in the beautiful British countryside and center around the life-size porcelain doll Brahms. As always in the horror genre, the same applies here: puppets are not to be trusted!
In The Boy, American Greta (Lauren Cohan from The Walking Dead) takes a job as a nanny for a wealthy elderly couple in a remote English village. Although she is not supposed to take care of a real child, but of the Brahms doll.
In the sequel, Brahms: The Boy II, Liza (Katie Holmes) and Sean (Owain Yeoman) move with their son to the beautiful Heelshire Mansion in the English countryside. The happy small family has no idea what horror happened here – until the son finds a strange porcelain doll…
*The link to the Amazon offer is a so-called affiliate link. If you make a purchase through this link, we will receive a commission.