Umbrella Academy was one of the most popular and successful Netflix series of 2019 and 2020, and now fans' calls have been heard for a third season. However, Season 3 will probably not come to Netflix in 2021, but only later.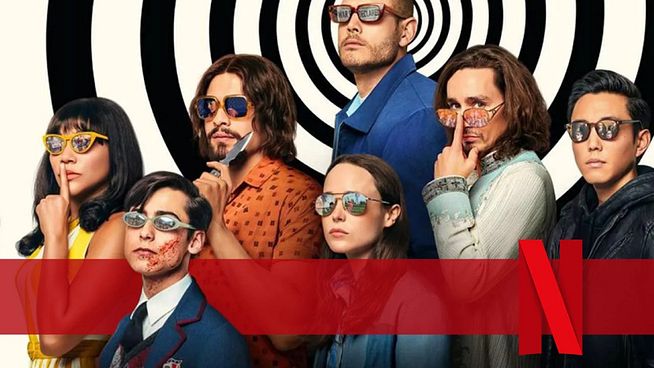 The cast and crew have already expressed their interest and the many "The Umbrella Academy" fans should also be hoping for more after the second season. Now the calls have been heard: Netflix has announced in a press release that a third season of "The Umbrella Academy" is coming.
Rumors about an extension and an imminent start of filming were already known last week.
As with the first two seasons, Season 3 will consist of ten episodes. Ellen Page (Vanya), Tom Hopper (Luther), David Castañeda (Diego), Emmy Raver-Lampman (Allison), Robert Sheehan (Klaus), Aidan Gallagher (Number Five), Justin H. Min (Ben) and Colm Feore ( Sir Reginald) return for season three, as well as newcomer Ritu Arya as Lila and showrunner Steve Blackman.
Filming for the third season of The Umbrella Academy is scheduled to begin in February 2021 in Toronto, Canada, where Seasons 1 and 2 were also filmed. Filming will begin in February 2021, suggesting that Season 3 will come to Netflix in March 2022. Because even with the first two seasons, a good year passed between the start of shooting and publication on Netflix.
Anyone who had hoped that "The Umbrella Academy" would continue in the annual cycle (season 1: 2019, season 2: 2020) will probably have to be prepared for a disappointment. On the other hand: Between seasons 2 and 3 then almost the same time passes as between season 1 and season 2, namely about one and a half years.
This is how season 3 continues
Warning, of course, this part contains spoilers for the second season of "Umbrella Academy"!
At the end of the second season, the Umbrella Academy managed to prevent the apocalypse and come back to the present. There, however, a new reality awaits them, changed by their time travel:
Their "father" Sir Reginald is alive and has chosen other foster children in this timeline, with the exception of Ben, who form the so-called Sparrow Academy here.
The third season is supposed to revolve around this Sparrow Academy, its rivalry with the Umbrella Academy, which is actually alien in this timeline, and Ben, who now exists in flesh and blood. For more details on what's next in Season 3, check out the video below: