The After books and movies wouldn't even exist without fans online. They started out as – very popular – fan fiction. And, as the After Love director tells us, fan influence continues to be huge.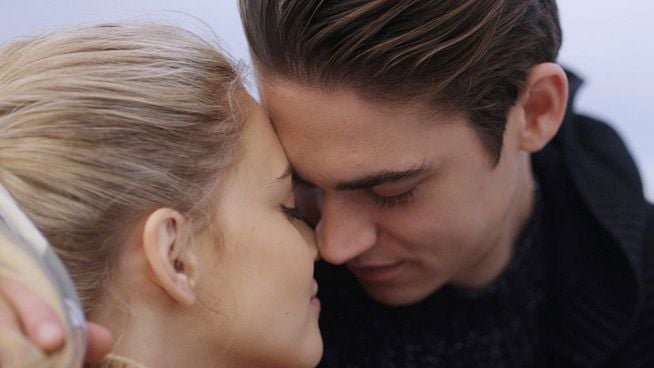 Before Tessa and Hardin's troubled relationship story was released as a film and novel series, it already existed on the social media platform Wattpad. Here Anna Todd wrote a made-up story about teen heartthrob and boy band singer Harry Styles, whom she called Hardin Scott. A tattooed bad boy with a bad past, he falls in love with a clueless college student – and this story was so popular on the Internet that Todd got a writing and later even a film contract.
The franchise would not have been possible in its current form – with five books and three films so far – if not many (young) people around the world were passionate about the ups and downs of Tessa (Josephine Langford) and Hardin (Hero Fiennes Tiffin) would be interested.
And as is otherwise known from other fan communities organized on the Internet, the followers known as "Afternators" now have a power that has a deep effect on the new films. As our social media team leader Melanie found out in an interview with the "After Love" director Castille Landon, a previously planned love triangle was even changed in the new film due to pressure from the fans.
Tessa, Hardin and nobody else!
"I spent a lot of time in the Afterverse," Landon laughs as she describes her preparation for filming After Love and After Forever. "First I read the books and then I spied on the fandom. There's a very interesting love-hate relationship to certain storylines. Some of them are loved by the fans, others torn up. We made sure to omit the unloved plots or to interpret them in a modern way."
And since, according to Castille Landon, many fans don't like it at all when the love story of Tessa and Hardin is disturbed by third parties, the script for "After Love" was specially changed for this reason:
"In the script for the third film, there was initially a big love triangle. Then I realized that the fans didn't like that at all, that they even hated it. So we wrote out most of the love triangle. It goes against anything Hollywood would like, but the fans want Hardin and Tessa and nobody else. So there have been substantive changes based on what fans want from this franchise and this film."
Go away, Robert
We don't know which story Castille Landon is referring to exactly, but based on the After Love movie it can actually only be the love triangle between Tessa, Hardin and the handsome waiter Robert (Carter Jenkins).. While the newcomer is obviously interested in Tessa and Hardin has bad nightmares about it, that's about it – the film's plot would have worked entirely without Robert.
However, this is exactly where the problem of the "we listen to the fans" attitude, which is becoming more and more widespread in Hollywood (which is also cultivated in "Star Wars" and the DC films – keywords "Snyder Cut") – becomes apparent: It's wonderful to argue why a detailed love triangle would probably have made the film even better, since Tessa and Hardin otherwise only go in circles in "After Love" – ​​their relationship does not develop significantly compared to the predecessors, how you can also read about it in our review of the film:
Our review of "After Love"