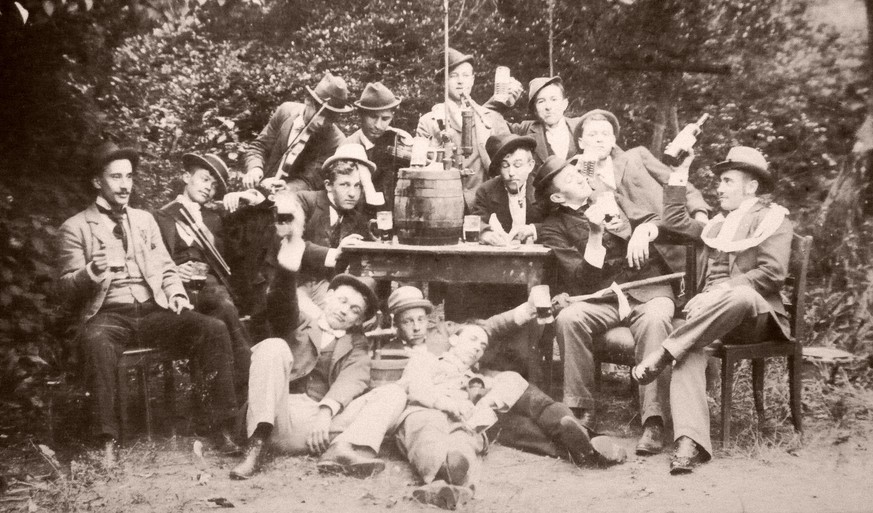 Many say that the youth of today are in some way more depraved than "back then". The same goes for drinking and partying. Images from "back then" suggest, however, that this too is merely a question of perception.
05/28/2017, 18:4605/29/2017, 07:20
Mommy, daddy, grandmother and grandpapi have already done their bit. Or at least their colleagues. The principle seems to be the same and yet a lot has obviously changed since then.
Drinking and sobering up before "Women's Companionship" and "Electro-Tunes": That's what it looked like!
(jdk)
But not that anyone feels left out now. Of course, if you're just lounging in a deck chair and fancy a round of fails, you're of course cordially invited to watch a bit of fails with all of us.