After the death of actor Paul Walker, the creators of the seventh "Fast & Furious" part were forced to complete the film without him – his character Brian O'Conner was recreated in some scenes using computer animation.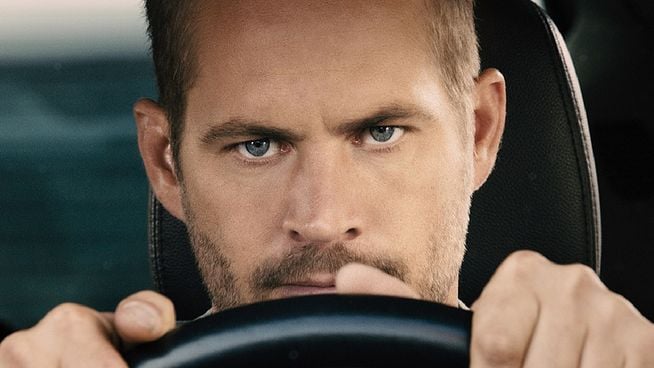 Next November marks the eighth anniversary of Paul Walker's death – the actor died in the wreck of his Porsche in 2013 after it collided with a street lamp and then burst into flames. His family and friends as well as fellow actors, yes, the whole film world and the numerous fans of the likeable 40-year-old could hardly believe it. The "Fast & Furious" franchise, with which Walker became famous, was then in a state of shock. They were in the middle of filming "Fast & Furious 7" – but how should it continue without Paul Walker?
Doubles, archive footage & animations
After everything was left standing on the set for a short time, ideas were worked out to somehow continue the story of Brian O'Conner (Paul Walker) under these extraordinary circumstances and bring it to a conciliatory conclusion. At the same time, the creators around James Wan ("Aquaman") did everything they could to not just end Brian's "Fast" journey in the middle of the film, but only with the (touching) finale of "Fast 7".
›› "Fast & Furious 9" Director's Cut on Amazon*
While some scenes, such as the conversation between Brian and Mia (Jordana Brewster) in the garage in the Dominican Republic, are archival footage from Fast Five, Walker's brothers Cody and Caleb doubled for other scenes. In addition, complex computer animations were used, which are not up to the technical level of today's CGIs, but are still barely recognizable in places (if you don't consciously pay attention to them).
Weta support
Nothing was left to chance and the specialists at Weta Digital were entrusted with the Paul Walker animations – Peter Jackson's visual effects forge, which also featured Gollum in "The Lord of the Rings" or Caesar in the last "Planet of the Rings". monkeys" films. After struggling to create lifelike animation from Paul Walker's archival footage, Caleb and Cody, who bear a close resemblance to her late brother, ended up serving as stand-ins. While this also made it easier to illuminate the scenes and characters, it also gave the other actors a counterpart in front of the camera – and they didn't just have to speak "into the void", because Brian would only be added completely digitally later.
Ultimately, a total of 260 shots were found in the film, in which Paul Walker's face was animated and the body of one of his brothers or that of actor John Brotherton was "put on". In 90 other visual effects shots, old shots of Paul Walker's face were also used. In this video not only can you see some of the scenes where animation was used, but more importantly how the visual effects artists went about it to recreate Paul Walker as faithfully as possible.
Anyone who wants to take a close look at Paul Walker in "Fast & Furious 7" has the opportunity to do so on September 30, 2021 at 8:15 p.m. Then the film will run on ZDF.
This article is based on a 2019 post, updated for today's TV broadcast.
*The link to the Amazon offer is a so-called affiliate link. If you make a purchase through this link, we will receive a commission.