It's no secret that Mike Flanagan is a huge Stephen King fan. It is therefore not surprising that many references to the extensive work of the Master of Horror can be found in the Netflix hit "Midnight Mass".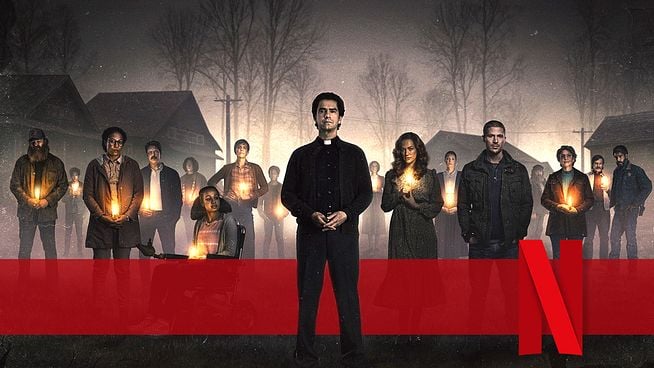 With The Game and Doctor Sleep's Awakening, Mike Flanagan has already proven twice that he's not just a Stephen King devotee. He is also one of those filmmakers who are able to translate his literary models into successful feature film adaptations. Mike Flanagan's new Netflix horror series, Midnight Mass, also uncovers some Stephen King connections that you might have missed…
"Midnight Mass" is quoted from the work of Stephen King
It takes a little knowledge of the Stephen King universe to spot all of the references and allusions Mike Flanagan incorporated into Midnight Mass. Mainly because these are not pushed into the foreground, but are an organic part of the plot. At this point, however, a warning to all those who have not yet seen the series: Spoilers follow.
If you are already oriented towards Stephen King, then of course "Shining" should not be missing. Mike Flanagan has already directed a sequel to Stanley Kubrick's 1980 masterpiece, Doctor Sleep. In "Midnight Mass" he now quotes the end of "The Shining": When Father Paul Hill (Hamish Linklater) is revealed to be the rejuvenated version of Monsignor Pruitt, he does so through an old photo showing young Paul/Pruitt – exactly the same process as in The Shining.
Here, in the last shot, the camera also zooms in on an old image that shows us Jack Torrance (Jack Nicholson), who has always been a part of the Overlook Hotel, just as Paul Hill is not a newcomer to Crockett Island, but always feels like one had a place in the community. That Jack Torrance was in The Shining, as was Riley (Zach Gilford) in Midnight Mass, and finally Danny Torrance (Ewan McGregor) in Doctor Sleep are all alcoholics is probably one of the obvious connections between the characters.
›› "Shining" on Blu-ray on Amazon*
›› "Doctor Sleeps Awakening" on 4K Ultra HD at Amazon*
Meanwhile, Stephen King's 2014 novel Revival is about a small-town preacher who claims he can miraculously cure any disease, until the clergyman's true nature is revealed and the story is thrown in a mad HP Lovecraft direction. "Midnight Mass" features a very similarly constructed character in Father Paul, whose true nature ultimately leads to another Stephen King work…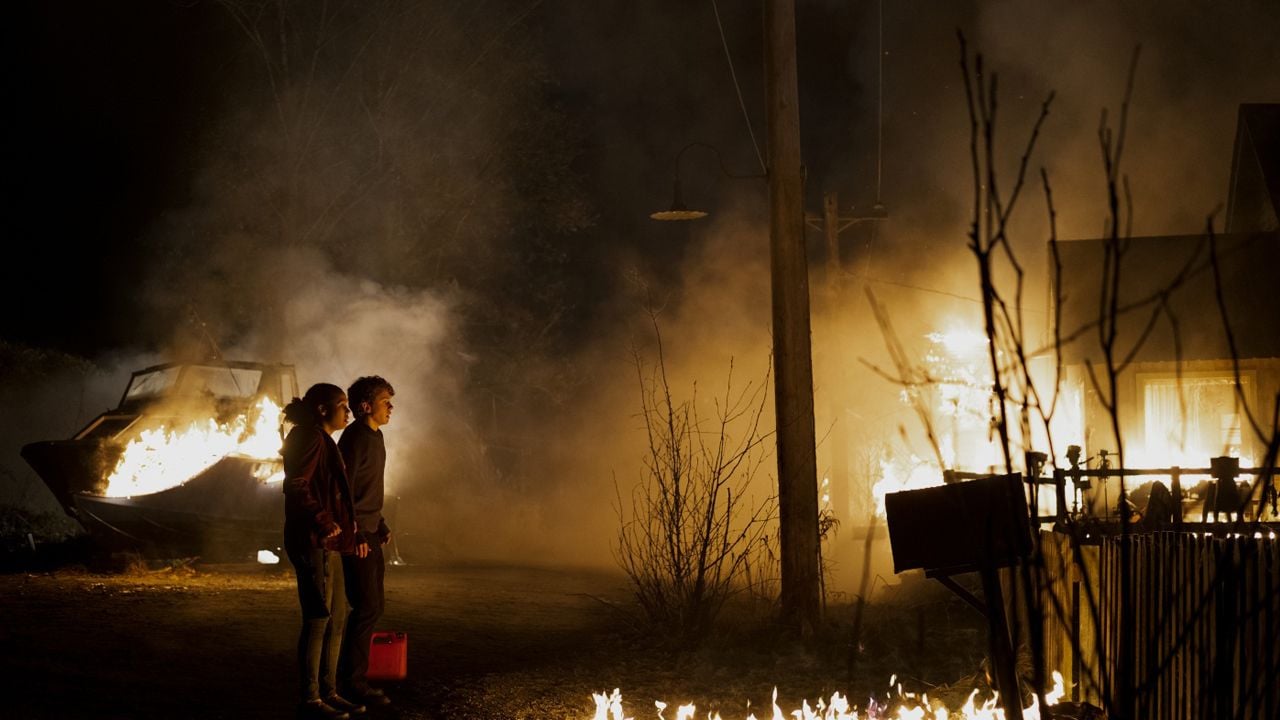 "Midnight Mass" has a very similar premise to Stephen King's "Salem Must Burn", about a deranged anti-hero who returns to his hometown to find a vampire on the loose. Riley has a similar situation in "Midnight Mass", where Father Paul brought an alleged "messenger of God" from a cave in Jerusalem, who in the course of the story turns out to be not an angel but a vampire.
›› "Salem Must Burn" on Blu-ray at Amazon*
›› "The Mist" on Blu-ray at Amazon*
If you tie in with this religious madness, which not only haunts Father Paul on Crockett Island, but also the fanatical sexton Beverly Keane (Samantha Sloyan), then this finally leads us to "The Mist". Beverly is inevitably reminiscent of Ms. Carmody, who increasingly appoints herself as the moral authority in the novel and film adaptation and wants to end the threat posed by the weather phenomenon and the interdimensional monsters lurking within by offering a human sacrifice to God. Ms. Carmody from "The Mist" acts just as cruel and hypocritical as Bev in "Midnight Mass".
Noticed in "Midnight Mass"? This 'Haunted Hill House' star has a cameo in the new Netflix horror series
*The links to the Amazon offer are so-called affiliate links. If you make a purchase through these links, we will receive a commission.