It is unlikely that we will see Henry Cavill as Superman again after "Man Of Steel" and Co. But maybe he'll become Captain Britain in the MCU instead? "Eternals" would at least have created the basis for this…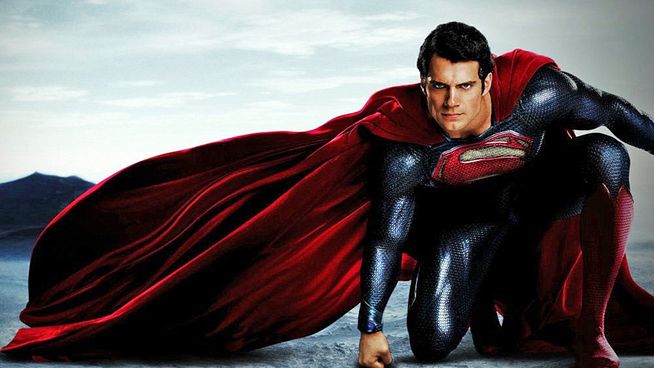 Henry Cavill isn't ready to say goodbye to his role as Superman. That's what the British actor did in a recently published portrait in the US industry magazine The Hollywood Reporters again clearly. Yet it doesn't really look like Warner and DC are planning another Man Of Steel 2 or any other Cavill comeback (more on that later). But maybe it will be something with a role in the MCU?
Compared to the Hollywood reporters Anyway, Cavill said now that he would like to play Captain Britain. And this statement was not simply put into his mouth, as is often the case in such interviews. Instead, Cavill pitched the name of Britain's Captain America himself:
"I would never name a Marvel character that someone else has already played because they all do such an amazing job," Cavill said when asked which Marvel hero he would like to play. "But I have the internet and have read various rumors about Captain Britain. and it would be very fun to do a cool modernized version of this – like the modernized Captain America. That sounds funny and I already love being British very much."
Captain America meets Shazam: This is Captain Britain
The name Captain Britain is borne by several characters in the Marvel comics – as is so often the case – but Captain Britain is original and primary a young scientist named Brian Braddock, who is mortally wounded in an attack and given the choice between the sword of power and the amulet of justice by the wizard Merlin. Braddock chooses the amulet and fights from now on as Captain Britain against evil.
In a way, he is one of the agents of Merlin and his daughter Roma, who watch over an extradimensional realm called Otherworld and have assembled numerous heroes and heroines in the multiverse in the so-called Captain Britain Corps (it reminds a bit of the DC hero "Shazam!"). . Captain Britain has superpowers derived from Otherworld thanks to his costume, can fly and originally wielded a quarterstaff.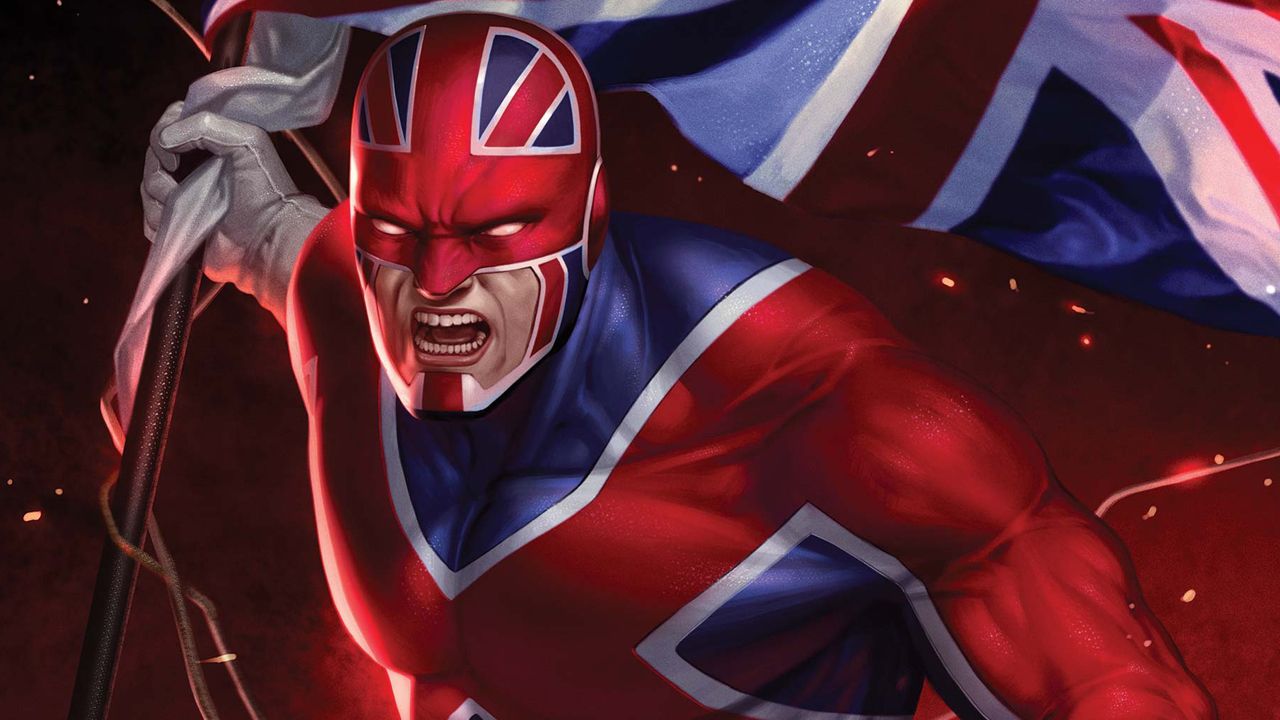 The thing is also interesting because with the second end credits scene of "Eternals" a through ball was opened to bring Captain Britain into the MCU: In the post-credits scene, Dane Whitman aka Black Knight (Kit Harington) unpacks the so-called Black Blade, a cursed sword originally forged by Merlin from a meteorite. So this mystical Arthurian-inspired part of the Marvel cosmos is already part of the MCU.
In addition, Black Knight and the vampire hunter Blade (Mahershala Ali), who is at least vocally present in the credits scene, fought in the Marvel comics together with Captain Britain in a team of the British secret service: MI13. You can find out more about this in the following article:
After the "Eternals" post-credits scene, what's next for Blade in the MCU?
So what about Henry Cavill as Superman?
Finally, briefly again to Cavill's aforementioned role as Superman in the DCEU: Opposite Hollywood reporters he explained that there was still a lot more to be said about his version of the character, especially in light of the film's controversial ending, in which Superman kills fellow Kryptonian villain Zod. "The Superman cape is still in my closet," Cavill pointed out.
However, there are now also some other Superman capes in circulation: JJ Abrams (Star Trek, Star Wars, Lost) and award-winning author and journalist Ta-Nehisi Coates are currently working on a new Superman film in which the DC hero will be black. In addition, "Black Panther" star Michael B. Jordan is working on a Superman series, also with a black main character.
"This is exciting. Superman is more than just skin color," Cavill commented on these developments Hollywood reporters. "Superman is an ideal. […] Why can't we have multiple Supermen? Joaquin Phoenix made a wonderful 'Joker' film; it doesn't matter that the film isn't connected to the rest of the franchise."
So apparently Cavill's hope is that he can eventually make a comeback as Superman in the DCEU while the other Superman projects are independent, stand-alone stories like Joker.
Highlander: Henry Cavill stars in remake of one of the greatest fantasy movies of all time